Garden
Our garden has 3 sections for rotational purposes, each being 30' x 60'.  We have two planting season here in south Texas.  In any given season, one section will be planted with a cover crop such as Iron and Clay peas or Hubam clover to fix nitrogen into the soil.  A second section will have our current growing crops.  The third section will have the last season's crops and our potbellied pigs to till that up and add fertilizer to the soil.  The next planting season, we rotate what is being done in each section.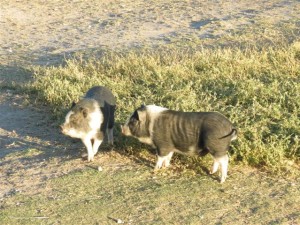 Besides that, we create our own compost in bins next to the garden areas.  This is made with used bedding hay, grass cuttings, chicken manure, and vegetable scraps.  We monitor the moisture level and temperature with a thermometer then add water as needed and mix it accordingly.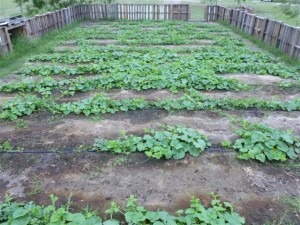 Our vegetables are grown in an organic manner.  Therefore, we don't' use any synthetic chemical pesticides, herbicides, or fertilizers.  The seeds we plant are certified organic and are heirloom varieties.  That means they are an old type that pollinate naturally, they will produce viable seeds which can be collected and saved for the next growing season, and when planted they will produce the same kind of plant again.
Orchard
(Sad to say, but we lost all this due to excessive rain which caused flooding in this area)
Our orchard is 70' x 100' and consists of mostly fruit trees that grow well in this area.  Most of these are not organic, but they are raised in an organic manner.  In the orchard we have the following trees: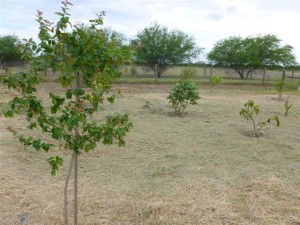 Rio Red Grapefruit

Valley Lemon

Persian Lime

Fig

Red Guava

Pomegranate

Mandarin Orange

Navel Orange

Lula Avocado

Suriname Cherry

Anna Apple

Golden Dorsett Apple

Bananas
Around our home we also have several papaya trees and blackberry bushes.