Field Trips at Grace Heritage Ranch, Rio Grande Valley TX
We understand the importance of education.  Grace Heritage Ranch began with developing teaching and instruction for our own children 25 years ago.  We've attended State-sponsored workshops designed to help educators teach children about agriculture, conservation, and animals.  Students love our outdoor classroom because they enjoy the experience while learning.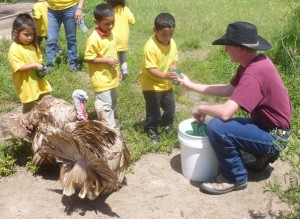 GHR field trips focus on three learning modalities:
1. Auditory (hearing, speaking)
2. Visual (seeing, reading)
3. Kinesthetic (touch, do, draw, write)
Grace Heritage Ranch offers the opportunity for students to involve their senses and use of each of these modalities to experience the ranch with hands-on opportunities.  Students become more aware of the world around them as they learn that people drink milk from cows, goats and other animals.  A whole new world is opened up as they try their hand at milking a goat.  Our guided tour communicates the importance of agriculture and offers students real life experiences about homesteading though interaction with heritage animals, gardening, honeybees, and spinning fibers.
---
Our Homestead Tour – Tailored Tours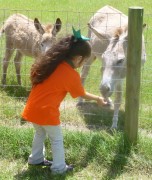 Pre-Kindergarten to High School, come out to laugh, learn, and experience Grace Heritage Ranch.  We can tailor your tour to your student needs, current studies, and grade level.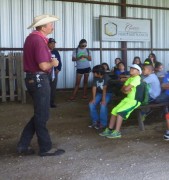 Regular tours are about 2 ½ hours long, but shorter tours can be requested.  Our picnic tables seat at least 55 students and their lunches.
We accommodate large groups by splitting them into smaller groups, changing our tour for learning "stations" that smaller groups rotate through.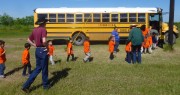 The tour rate is $7.00 per person (student/teacher/chaperone). Bus drives are not charged to join the tour.